Bigfoot TIW 16: Spring-Heeled Jack, and some rock climbers run into Bigfoot with a lunch package to go
On today's show...If you thought Jumping Jack Flash could jump...Wait until you hear about the character in our Cryptids in the News and other Oddities segment of our show where Kevin is on the trail of Spring-Heeled Jack in Victorian London!
And in part two...I will be introducing you to a group of climbers and a camera crew...One of which had the sighting of a lifetime.This is an account that you don't want to miss!
And finally, we will be answering our mail...Sent in by listeners such as yourself...So do take the time to write to us as time permits. And certainly, if you have seen something say something! Enjoy the show and please leave us great feedback.
Please see link below to free Audible book offer of Bill's Volume 6 of Bigfoot Terror in the Woods:
https://www.audible.com/pd/B07V9KG2Q3/?source_code=AUDFPWS0223189MWT-BK-ACX0-158004&ref=acx_bty_BK_ACX0_158004_rh_us
https://www.bigfootterrorinthewoods.com/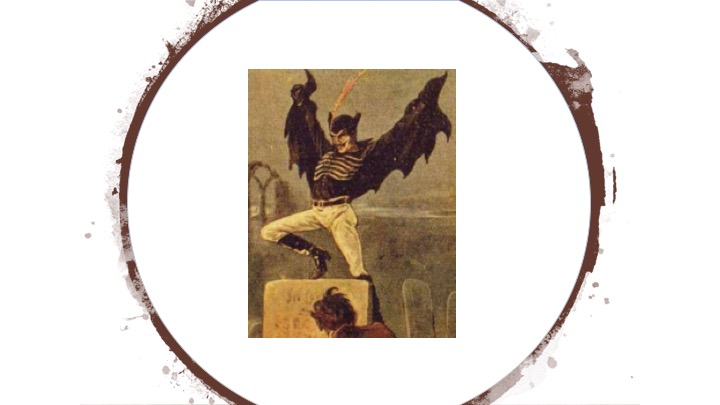 Definitely a creepy looking character from Victorian London